At entrustIT, we take your information security very seriously. That's why we invested to obtain and maintain ISO 27001 accreditation and why all European customer data is stored in UK based datacentres, with their own ISO 27001 certification. European customer data never leaves UK shores, ensuring compliance with EU data protection laws.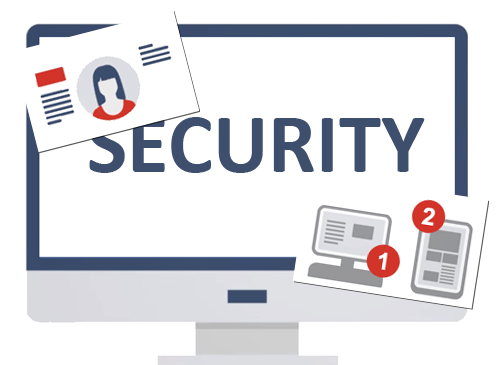 But security isn't just about data storage; data access is even more important.  All entrustIT cloud services are encrypted, including our flagship Hosted Desktop and Hosted Application products and we strictly enforce unique username/password controls with complexity, reuse and longevity standards designed to the highest standards.
For more demanding environments (local government, legal, financial services or other highly regulated sectors) we provide two-factor authentication; via a smartphone application or using SMS text messages to a pre-approved device.
These are just some of the steps we take to keep your data safe; and your organisation secure and compliant :
24×7 CCTV surveillance at our data centres and within our offices.
Restricted list of authorised employees with access to customer systems
Redundant/resilient power supplies at every datacentre
Redundant/resilient Internet connectivity at every datacentre
At least two data centres available to each customer to provide standby and failover options
System access, passwords and confidential information restricted to appropriately trained staff.
User account passwords never available to our staff ,in the event that maintenance on a user account is required a pre-agreed customer password will be set and the user forced to change password again on next logon.
Departing users have their passwords reset and accounts disabled within 30 minutes of notification.
Logical and physical segregation of Customer applications, configuration and data
Redundancy and resilience incorporated within our system architecture; no single points of failure.
entrustIT – a safe pair of hands.

<!__ end .main-content __>