What is Application Hosting?
---
Without application hosting, managing and supporting applications costs time, resources and money. Every security patch, update, upgrade or release has to be tested, installed and supported. And that burden only gets worse as your application becomes more popular. If yours is a large organisation then the logistics of delivering a new piece of application software, or even an upgrade to something already in use, can be mind-boggling.
Or, maybe you're an independent software vendor or app developer and you want to distribute your software over the internet but don't have the infrastructure expertise to make your dream a reality. Application hosting can get you online – without any redevelopment.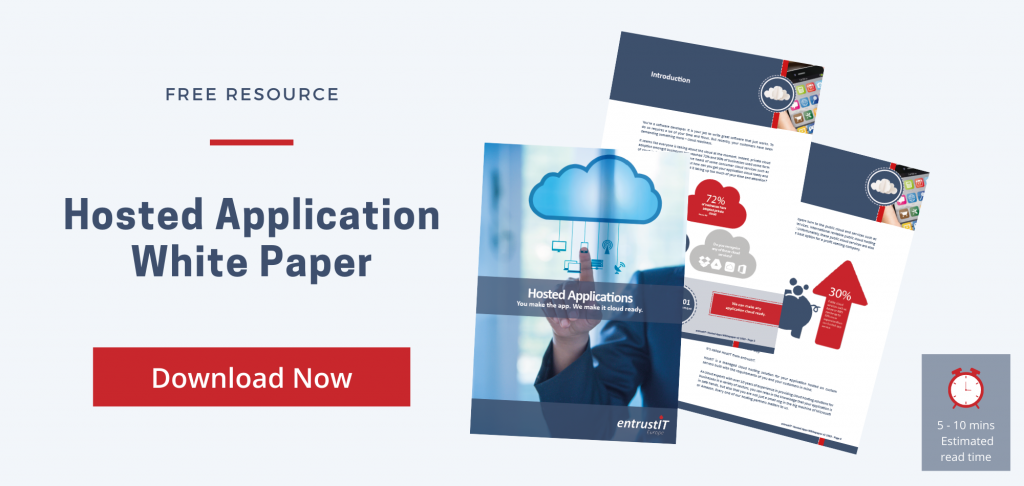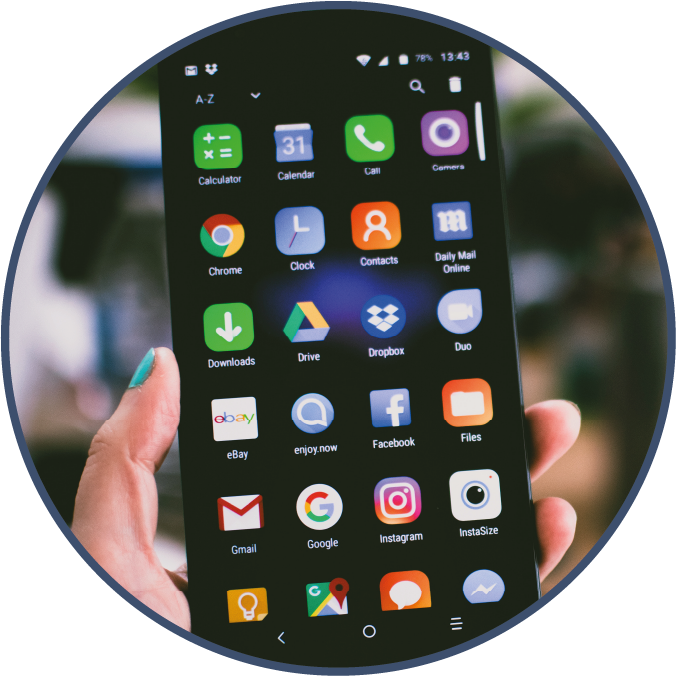 Application Hosting the entrustIT way
---
entrustIT are an application service provider offering high performance application hosting from within our cloud services environment.
The entrust Hosted Application service moves your entire software application to the cloud. We take care of all the service provision, backup, disaster recovery and support and you just get on with business.
Once your application is in the "cloud" you can access it from ANY device and from ANYWHERE and at ANY TIME. All you need is an internet connection. As a result, your software looks and acts the same as before, but is no longer tied to your office.
When your application needs an upgrade then we will provide proper change management and best of all, when it comes to deployment there's nothing additional to install.
If you want:
Access to your applications from any location, at any time
Access to a highly trained support team on the telephone and over the web
High levels of security, availability and disaster recovery
One-push deployment of your software application to your user base
Any device access
Then the entrust Hosted Application service is for you.
INSIGHTS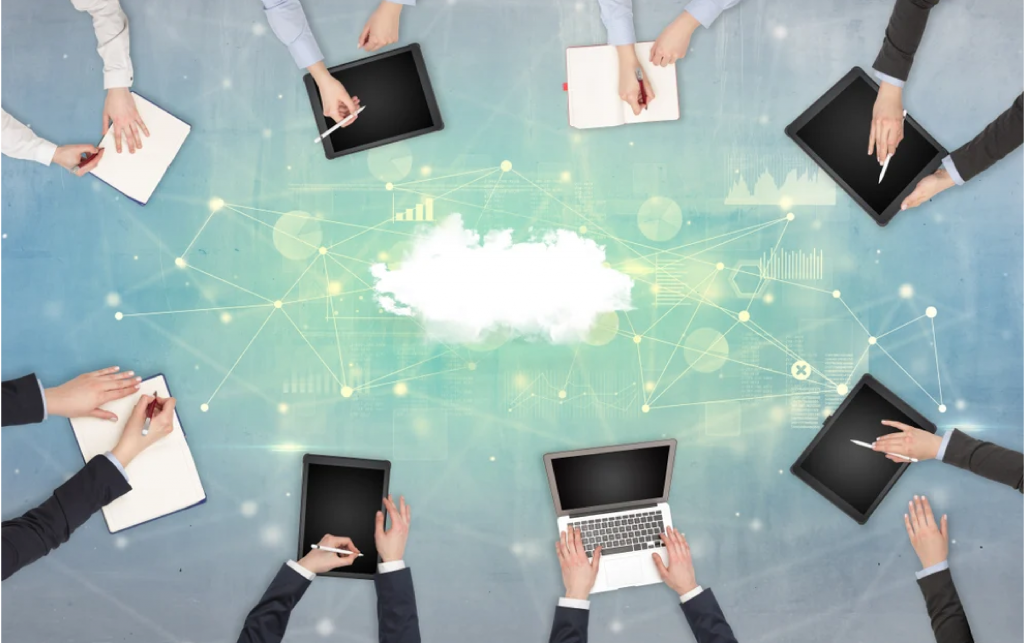 The Five Strategies For Migrating Your Applications To The Cloud
You've decided it's time to migrate a business application to the cloud. But where do you start? How do you make sure you use an approach that fits your long-term strategy, motivations, and current state environment? There are several ways you can migrate applications to…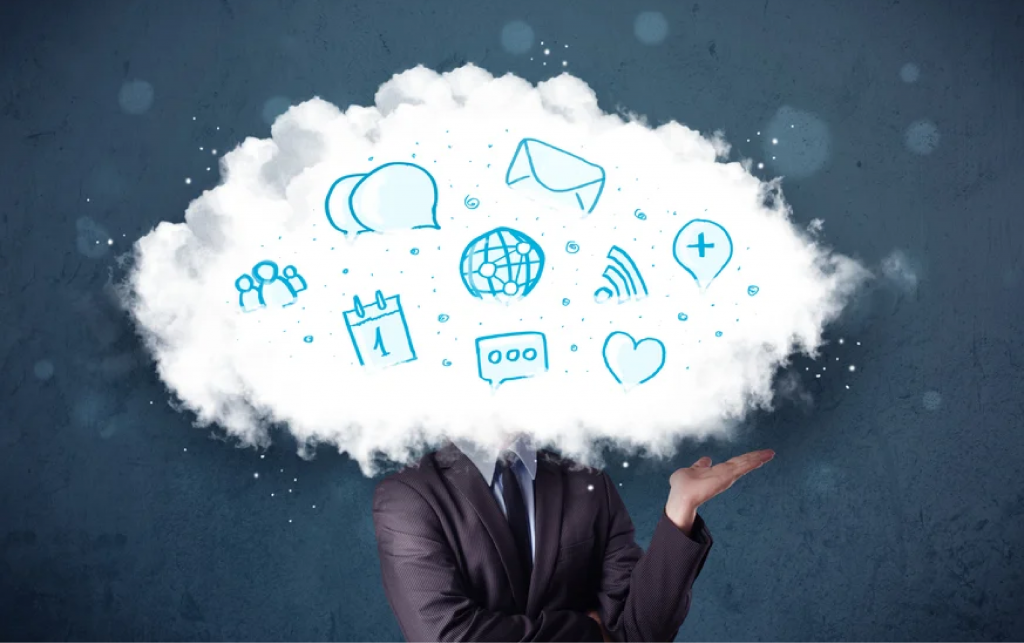 Public, Private or Hybrid Cloud: What is right for you?
Cloud computing has become one of the biggest IT buzz words over the past decade, and there has been a huge change in how businesses think of it during this time. When we started, it was a challenge to convince people that the cloud was the future. When you have grown so…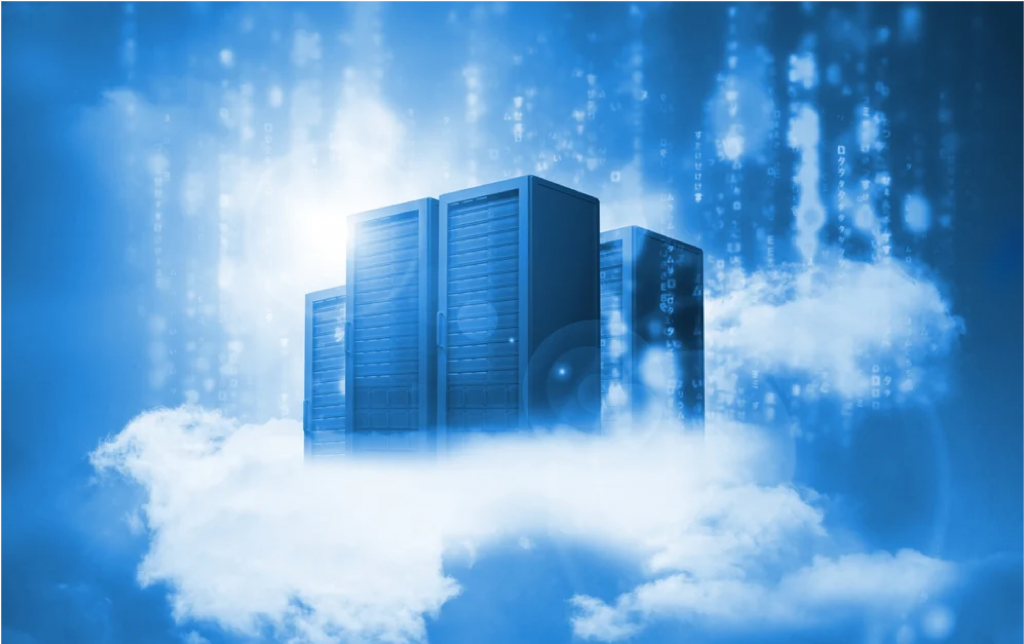 Debunking the biggest cloud myths in business today
To cloud or not to cloud? It's a dilemma many serious businesses face. They see the rapid adoption of the cloud among their competitors and first-hand the benefits it can bring yet remain reserved about actually making the move themselves. Indeed, despite its maturity and…
Ready to take the next step?
OR REQUEST A CALL BACK:
<!__ end .main-content __>