Key features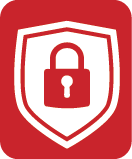 Secure Microsoft Windows desktop delivered via Citrix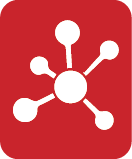 Anytime, anywhere connectivity, on any device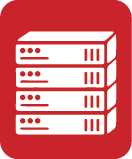 25GB per-user storage aggregated across the user base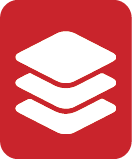 All applications staff need to work are added to their desktop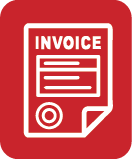 Monthly billing and contracts (discount for longer terms)
Integrates to M365 and OneDrive for Business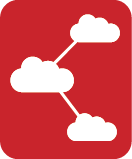 Shared company drive for central data storage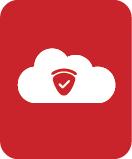 Personal data drive for private data storage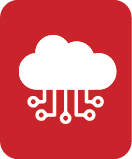 Resilient cloud infrastructure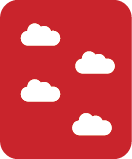 Role-based drives for departments or disciplines
CAD rendering in the Cloud
---
At entrustIT, we have worked with architects and designers for many years, helping them to move their business into the cloud. However, because architects and designers rely on graphically intensive CAD software and because traditional cloud desktops do not have the power to run this sosftware, there was a real barrier to the cloud.
That is why when an advancement in technology allowed the virtualisation of high-performance graphics cards into cloud server environments, we were quick to adopt the technology and develop our own 3D Desktop, specifically designed for architects and designers.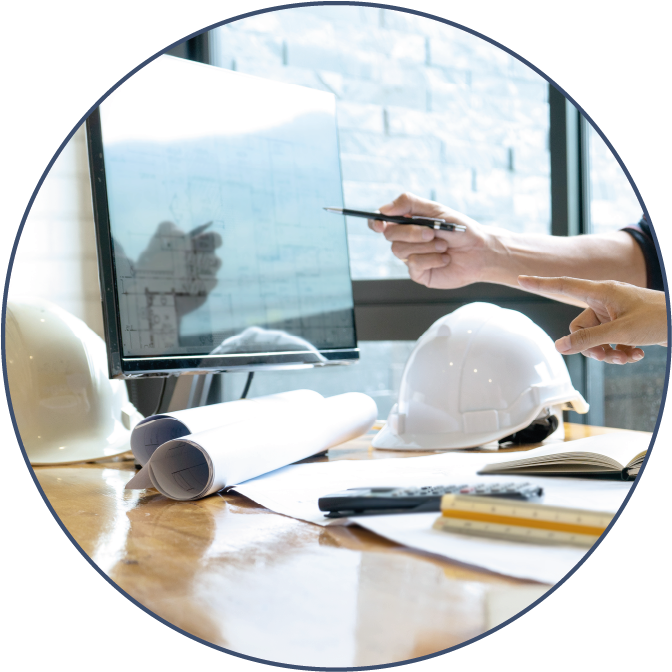 What is 3D Design Desktop?
---
A 3D Hosted Desktop is your Windows desktop, but not tied to a single PC or laptop. It gets placed in the cloud. Instead, the 3D Design Desktop supports modern CAD software like Autocad, Articad, SketchUp and others – unlike our standard Hosted Desktop products – enabling full design and modelling from the cloud.
Once your desktop is in the "cloud" you can access it from ANY device and from ANYWHERE and at ANY TIME. All you need is an internet connection. The same applications and files, looking and acting the same as before but no longer tied to your office, or your home PC. Complete mobility.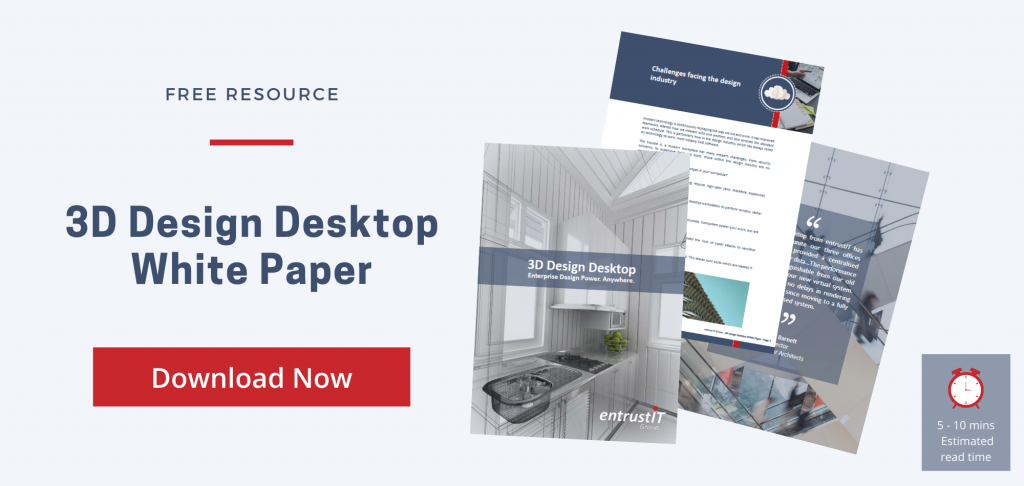 What are the benefits of 3D Design Desktop?
For the first time, architects and designers can work entirely in the cloud. Those that rely on CAD software and real-time 3D modelling for their business can finally share the benefits of the cloud.
NO IT EXPERTISE REQUIRED

We are the IT experts so you don't have to be. This is a fully supported and fully managed service which we look after 24 hours a day, seven days a week.
BE MORE SECURE

All your data is held securely in ISO 27001 certified, Tier III data centres. Lose a device and you can still sleep easy knowing the data will never leave our data centres.
RECOVER FASTER FROM DISASTER

Even if your office is hit by a disaster, your data will be safe. You can resume working instantly from anywhere with an internet connection.
SPEND LESS

On a 3 year basis, an entrust 3D Design Desktop typically costs 60-65% of traditional IT if all cost factors are included. The longer you're with us, the more that reduces.
BE MORE MOBILE

Your people can access their desktop and applications from anywhere in the world with an internet connection, and on almost any device.
NO NEW CAPITAL EXPENDITURE FOR IT

You don't need servers (or high-performance PCs) again… ever. All the hard work is done on our servers hosted in our UK data centres.
UNPARALLELED FLEXIBILITY

Scale up or down each month without penalty. You only pay for what you need, ensuring predictable costs that are easy to manage.
BE MORE PRODUCTIVE

We take care of everything from license renewals to patches and updates as well as adding and removing new users. You focus on business.
3D DESIGN DESKTOP INSIGHTS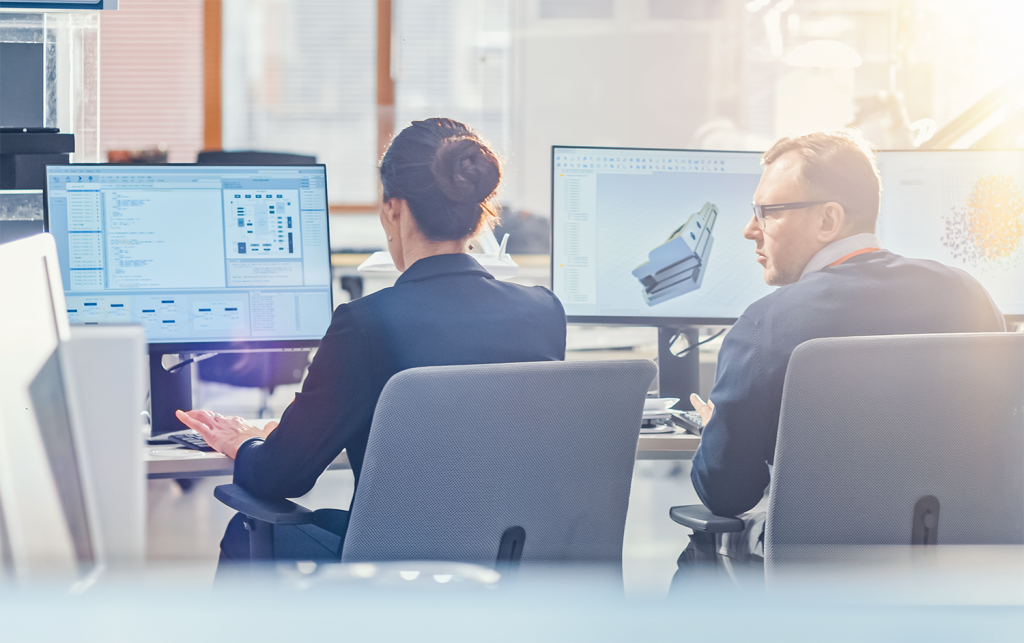 Design Services Brochure
The design industry has always been reliant on technology, most often CAD software, in order to function. This software is complex and expensive and often requires powerful hardware to run it effectively. Not any more, an entrustIT 3D Design Desktop solution…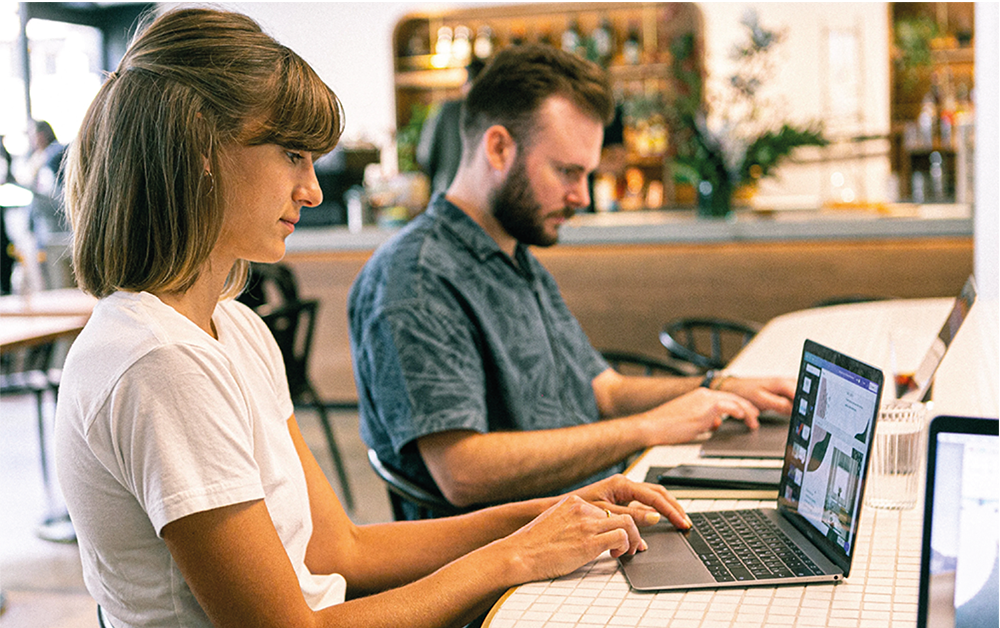 Why do 99% of designers prefer Macs?
You see them EVERYWHERE. Studios, universities, tech companies. Being used by UX designers, illustrators, and people in business alike. Undeniably, Macs are widely viewed as the tool of choice, regardless of where you go or what kind of design you practice. But why is this?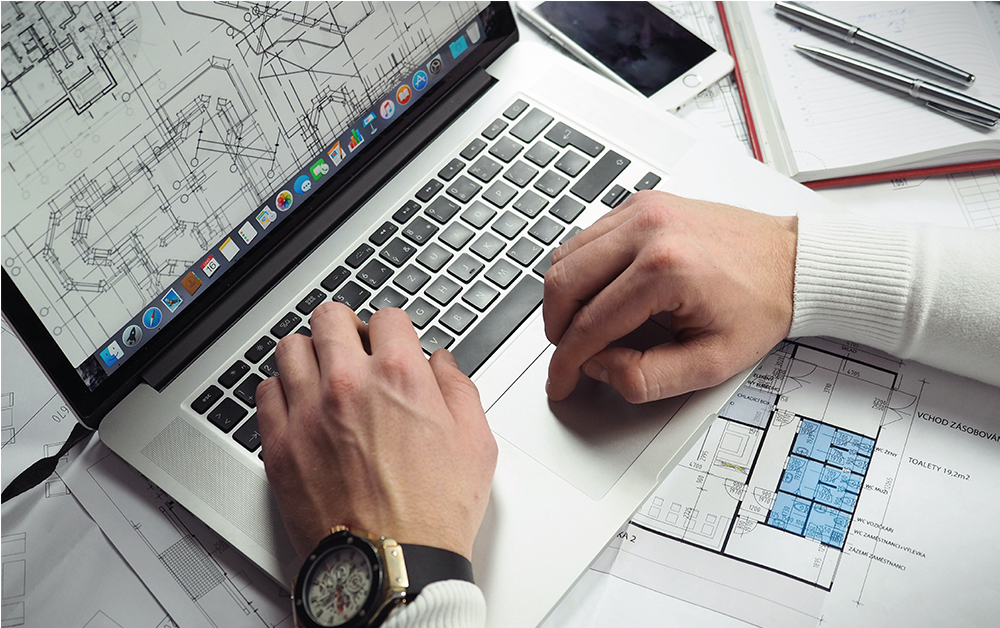 The Future Of The Design Industry
The design industry is ever changing. Advancements in technology have made possible things that could only be dreamed of just a decade ago. Architects and designers now have at their fingertips tools that can generate photorealistic images at the touch of a button.
Ready to take the next step?
OR REQUEST A CALL BACK:
<!__ end .main-content __>