IT Infrastructure for Mortgage Companies
If you're starting a new mortgage business you may be dismayed at the cost and complexity of the IT Infrastructure that you have to have in place before you can even think about selecting a trading system.
Or perhaps you've been trading for a while but a new Trading Platform requires a complete overhaul of your IT infrastructure. Money that you have to spend on top of the cost of the Trading Platform – but without any additional business benefit.
Factor in the additional cost of permanent staff to keep all the technology ticking over and you can start to wonder whether you've gone into finance … or IT.
Fortunately, there is an alternative – hand over the entire problem to a specialist who understands exactly what your needs are and can deliver it on a metered basis.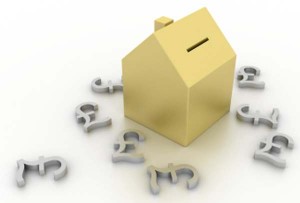 Paying for only what you use is the beauty of a cloud services company; your IT costs are linear and scale both up and down as your business needs change.
If you are contemplating a new IT infrastructure project then we can propose a fully managed, secure and FCA compliant environment on which to build your business. Leaving you free to focus on the things that matter.
Infrastructure Virtualisation
Are you a UK mortgage business looking to create a virtualised IT infrastructure, either on your own premises or utilising the services of a hosting partner?
With in-depth knowledge and expertise of both proprietary and open source virtualization technologies, including VMware, Xen and Microsoft HyperV, our consultants objectively assess and deploy the optimal solution to fit your unique needs.
Our approach is to take a holistic view of an organization's environment and to support the entire virtualization technology life cycle, from planning and assessments to design and implementation as well as ongoing management, training and support.
With years of experience optimizing, managing, securing and supporting complex, mission-critical data centre environments for our hosted desktop products, our consultants are uniquely suited to objectively assess, design, implement and support the right virtualization solution to meet your business goals and IT requirements. You can rely on us for:
Proven methodology and best practices
Multivendor, multi-platform expertise across a wide range of data centre systems, platforms and technologies
Extensive experience in high-availability data centres
Commitment to delivering the highest standard of service and support
Disaster Recovery Benefit
As an added bonus of virtualisation, you get improved disaster recovery capabilities because the virtualised images can be used to instantly recover all your servers. In addition, with real-time replication between our data centres you are 99.99% guaranteed availability of your business critical data from any location that you choose.
Not Sure Which Virtualisation product to choose?
We have experience in deploying all three of the major virtualisation solutions and know which are the most appropriate in a variety of situations. We would welcome the opportunity to learn more about your environment to guide you to an appropriate product in an unbiased fashion.
Trading Platform delivery
We provide a range of hosting / managed service delivery solutions for mortgage processors that want to deliver a new trading platform but don't have the time, energy or expertise to make changes to their existing IT infrastructure.
We can ensure that your trading platform is available to everyone within your organisation, with almost no change to your existing systems – keeping your business running unaffected.
Web or Windows, thick client or thin, we can deliver your chosen trading platform to your business desktop and make it a seamless integration. We will monitor the platform 24×7 and keep it performant, scalable and available – with no, or limited reliance on your over worked IT resources.

Ready to take the next step? Request a call back.






<!__ end .main-content __>