Please read this carefully. By accessing the entrustIT web site at www.entrustit.co.uk (the "Web Site") you are agreeing to the terms that appear below. If you have any questions, please contact legal@entrustit.co.uk
1. Introduction
This Site is owned and operated by entrustIT Limited ("entrustIT").
2. Use of entrustIT Content
All material on the Site (the "Content") belongs to entrustIT. You may retrieve and display Content from the Site on a computer screen, print individual pages on paper (but not photocopy them) and store such pages in electronic form on disk (but not on any server or other storage device connected to a network) for your personal, non-commercial use.
Except as expressly set out above, you may not reproduce, modify or in any way commercially exploit any of the Content. In particular, but without limiting the general application of the restrictions contained in the preceding sentence, you may not do any of the following without prior written permission from entrustIT:
redistribute any of the Content (including by using it as part of any library, archive or similar service);
remove the copyright or trade mark notice from any copies of Content made under these Terms;
create a database in electronic or structured manual form by systematically downloading and storing all or any of the Content. Requests to republish or redistribute Content should be addressed to entrustIT at legal@entrustit.co.uk
You acknowledge that "entrustIT" is a trademark and that you may not use it without written permission from entrustIT.
If you would like to link to the Web Site, please read and comply with the following guidelines and all applicable laws. A web site that links to the Site:
may link to, but not replicate, the Content;
must not create a frame or any other browser or border environment around the Content;
must not in any way imply that entrustIT is endorsing it or its products or services;
must not misrepresent its relationship with entrustIT;
must not present false information about entrustIT;
must not use any entrustIT trade marks displayed on the Site without permission from entrustIT;
must not be a web site that infringes any intellectual property or other right of any person or that otherwise does not comply with all relevant laws and regulations;
must not be a web site that contains content that could be construed as distasteful, offensive or controversial.
entrustIT expressly reserves the right to request that any link in breach of these terms be removed and to take whatever other action it deems appropriate.
3. No warranties, exclusion of damages, limitation of liability and exclusive remedy
The Content is only for your general information and use and is not intended to address your particular requirements. In particular, the Content does not constitute any form of advice, recommendation or arrangement by entrustIT and is not intended to be relied upon by users in making (or refraining from making) any specific decisions. Appropriate independent advice should be obtained before making any such decision. Any arrangements made between you and any third party named on this Site are at your sole risk and responsibility.
No Warranties
Because of the nature of electronic distribution via the Internet, entrustIT does not give any warranties in respect of the site, content, or services available through the site (collectively, "site services"). In particular, the site services are provided on an "as is", "with all faults" and "as available" basis. To the extent allowed by applicable law, entrustIT hereby disclaims all warranties, conditions or duties of every nature whatsoever (except any duties of good faith), including without limitation, any implied warranties of merchantability or of fitness for a particular purpose, any express or statutory warranties, and any warranties or duties regarding accuracy, timeliness, completeness, performance, lack of negligence or of workmanlike effort.
Also, entrustIT does not provide any warranty against infringement or of title or quiet enjoyment and makes no express warranties.
No Incidental or Consequential Damages
To the full extent allowed by applicable law, you agree that entrustIT will not be liable to you and/or any third party for any consequential or incidental damages (including but not limited to lost profits, loss of privacy or for failure to meet any duty including but not limited to any duty of good faith, lack of negligence or of workmanlike effort) or for any other indirect, special, or punitive damages whatsoever that arise out of or are related to the site services or to any breach of the terms by entrustIT, even if entrustIT has been advised of the possibility of such damages and even in the event of fault, tort (including negligence) or strict liability.
Limitation on Damages; Exclusive Remedy
You agree that your only recovery for any damages that you incur, and your exclusive remedy, shall be limited to the direct damages you actually incur in reasonable reliance on the applicable site service up to a limit of the following, at entrustIT's election: (1) a refund of the amount you paid entrustIT (if any) in total during the month in which the damage is first incurred, less any reasonable allowance for complying services, or (2) correction or replacement of the service. All limitations will apply to all legal and equitable theories.
Links
The Site may contain links to other World Wide Web sites provided by independent third parties ("Third Party Sites"). entrustIT is not responsible for the availability or content of Third Party Sites and will not be a party to, or in any way responsible for, any transaction concerning goods or services available from such Third Party Sites.
Notwithstanding the provisions of this Section 8, entrustIT's liability will not be limited in the case of death or personal injury directly caused by entrustIT's negligence.
4. Privacy Policy
The information that you provide about yourself to entrustIT will only be used by entrustIT in accordance with its Privacy Policy Statement. This includes using your information for the effective administration of the Site and to communicate with you.
The Privacy Policy Statement does not apply to Third Party Sites.
5. Changes to these Terms
entrustIT reserves the right, at its discretion, to make changes to any part of the Site. Due to its policy of updating and improving the Site, entrustIT may wish to change these Terms (including those relating to your use of the Content). When terms are changed, entrustIT will notify you by publishing details of those changes by including them at the end of these Terms (see "Details of Changes"). If you use the Site after entrustIT has published or notified you of the changes, you are agreeing now to be bound by those changes. If you do not agree to be bound by those changes, you should not use the Site any further after they are published at the end of these Terms or after you receive notice of them.
6. Choice of Law and Jurisdiction
These Terms shall be governed by, and construed in accordance with, English law.
The parties irrevocably agree that the courts of England shall (subject to the paragraph below) have exclusive jurisdiction to settle any dispute which may arise out of, under, or in connection with these Terms or the legal relationship established by them, and for those purposes irrevocably submit all disputes to the jurisdiction of the English courts.
For the exclusive benefit of entrustIT, entrustIT shall retain the right to bring proceedings as to the substance of the matter in the courts of the country of your residence or, where these Terms are entered into in the course of your trade or profession, the country of your principal place of business.
7.General
You may not assign, sub-license or otherwise transfer any of your rights under these Terms.
If any provision of these Terms is found to be invalid by any court having competent jurisdiction, the invalidity of that provision will not affect the validity of the remaining provisions of these Terms, which shall remain in full force and effect.
Failure by either party to exercise any right or remedy under these Terms does not constitute a waiver of that right or remedy. Headings in these Terms are for convenience only and will have no legal meaning or effect.
entrust IT Limited is a company registered in England and Wales (number 05610469) whose registered office is at Unit 1 The Doughty Building, Crow Arch Lane, Ringwood Hants, BH24 1NZ
entrust Creative Technology Limited is a company registered in England and Wales (number 03443660) whose registered office is at Unit 1 The Doughty Building, Crow Arch Lane, Ringwood Hants, BH24 1NZ
www.onlinedesktop.com is a trading name of entrustIT Limited
Goldhill Computers is a trading name of entrust Creative Technology Limited
www.supportdeskservice.com is a trading name of entrust Creative Technology Ltd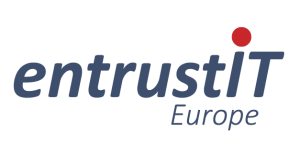 <!__ end .main-content __>