Antivirus protection from the cloud
Trend Micro Worry-Free™ Business Security is the global leader in small business content security. it is an easy-to-use solution that provides complete user protection for everyone on your staff. unlike other vendors' offerings, Worry-Free Business security is the only protection specifically designed for small businesses and features integrated mobile device security.
Key Features and Benefits
Centralised Management
Web management console
Cloud based management server
Updates and patches pushed to computers automatically
Policies pushed to computers automatically
Proactive monitoring by entrustIT personel
Platform Availability
PCs, laptops and Windows Server
OS/X
Android
Microsoft Exchange ActiveSync
Antivirus and Web Security
Defends against viruses, spyware, malware and phishing attacks
Advanced URL filtering blocks inappropriate websites
Web threat detection blocks viruses and threats before they reach your device
As a Trend reseller, entrustIT takes care of your IT security so you can focus on growing your business. Our AV services are ideal for a non-it person and will provide you with centralized visibility  and control. Additionally, they are purpose-built to provide fast, effective security  that will have minimal impact on your computer's performance, quietly running in  the background so you can focus on growing your business. All entrustIT AV solutions use the global threat intelligence provided by the Trend Smart Protection Network™ to stop threats before they reach your computer.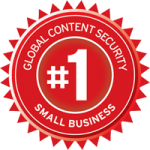 Our cloud-based security infrastructure:
Performs threat database correlation and behavior analysis
Uses worldwide threat sensors to proactively identify threats
Blocks threats in the cloud
Whether you're using a Windows-based Pc or a Mac, Worry-Free Business security safeguards your email, web activity, file sharing, and more.  Worry-Free Business security can be deployed at your premises, or  be hosted in the cloud and monitored by us, whichever you prefer.

Ready to take the next step? Request a call back.






<!__ end .main-content __>