[vc_row][vc_column width="1/1″][vc_column_text]Is it hard to manage your IT? Do you need professional outsourcing IT support? If you believe your company could benefit from some outside guidance, entrustIT is the company to call. We specialise in making IT management simple and easy. The result is a service that will remove the stress and time-consuming factors of running your business.[/vc_column_text][/vc_column][/vc_row][vc_row][vc_column width="1/1″][vc_column_text]
Our IT outsourcing support services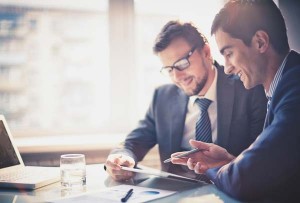 A complete onsite IT service is often a costly expenditure. If you don't have the means to manage your IT services yourself, then you need our IT outsourcing support to give you the time to focus on what truly matters.
Every business, whether you are small or large, operates differently. That is why our outsourced IT service is tailored to meet your needs. We will allow you to pick and choose what support you need depending on your requirements and budgets.
From repairing your hardware to managing your services on a cloud-based solution, when you select entrustIT, we will provide three different types of support services:[/vc_column_text][vc_column_text]
Pay as you go
Pay as you go will include features such as the initial setup of your IT services and resolving any unexpected issues as they appear. All you need to do is call us when the problem arises, and our IT consultants will find quick solutions. On this contract, we only charge for the service and the time spent on the problem.
Fix-on-fail
Our fix-on-fail service is an annual contract. On an annual contract you be completely covered should anything go wrong. We will provide reparations and necessary temporary replacements when a failure is notified depending on which services you have chosen us to manage.
All-inclusive
Similar to the fix-on-fail service, our all-inclusive package will remedy any problem on a contracted term. It includes everything you should need to manage your IT including scheduled site visits that will ensure all of your IT facilities are updated on a regular basis.[/vc_column_text][/vc_column][/vc_row][vc_row][vc_column width="1/1″][vc_column_text]
Benefits of outsourcing IT services and support:
entrustIT's IT management and outsourced support service will come with a range of advantages. Outsourcing IT is particularly important for small businesses that don't have the time or money to manage it on their own. You will enjoy profits including:
Additional and expert resources
All day support service
Free time to focus on your business
No need to train an in-house team
Quick recoveries
Save the extra costs of hiring an IT consultant
[/vc_column_text][/vc_column][/vc_row][vc_row][vc_column width="1/1″][vc_column_text]
Contact us
Ease the stress of managing your business by offloading some of the IT support services to entrustIT. Outsourcing IT support is easy when you contact 0330 002 0046 or email enquiries@entrustit.co.uk today.[/vc_column_text][/vc_column][/vc_row]

<!__ end .main-content __>