As an established LAN specialist and leading network integrator, entrustIT are able to design robust, secure and high-performance network infrastructures which are both future-proof and scalable to best suit the ambitions of your business.
Through many years of industry experience our team of network design consultants have a thorough understanding of the many  LAN design pitfalls which can make your network performance poor.
What is a LAN?
A LAN is a "local area network" – typically this term describes the network within a single office or building and may incorporate wired (via structured cabling) and wireless networks, all connecting to the same local resources. Normally a LAN will have hubs or switches, one or more servers, workstations or laptops and a single point of access to the internet.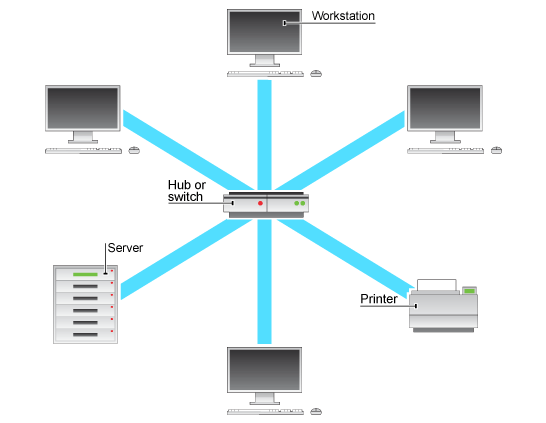 A network may be peer to peer (without a controlling server) or client-server depending on your requirements. For all but the smallest business, client-server has become the norm.
Why use an expert?
With more and more data being shared around the office and from the internet, it has become very important to plan your network properly. Proper planning can prevent bottlenecks and service degradation at peak times.
entrustIT can help in planning your internal network and we will ensure that there is sufficient capacity for what you do now and in the future.

Ready to take the next step? Request a call back.






<!__ end .main-content __>