A hybrid cloud solution is one that integrates both private and public cloud services. For example, database services from a private cloud provider (like entrust
IT
) with additional scalability built in by integration with Amazon Web Services or Microsoft Azure – both public cloud services.
All cloud computing services offer cost/benefit advantages but public cloud services are likely to be more cost efficient at very high volumes or where the service being provided is highly commoditised. An organisation can maximise efficient use of computing by employing public cloud services for commodity operations, relying on a private cloud for processing sensitive data or for specialised services that are not available within the public cloud offering.
Hybrid cloud models can be implemented in a number of ways:
1. Individual cloud providers team up to provide both private and public services as an integrated service
2. Individual cloud providers offer a complete hybrid package
3. Organisations who manage their private clouds themselves sign up to a public cloud service which they then integrate into their infrastructure
At entrustIT we are expert in areas 2 & 3.
How might this work in practice? Well, for example, our hosted desktop service comes with it's own private email and collaboration services built on Microsoft Exchange Server. As that's run by us from our datacentres it is a private cloud service, however, we also support integration to the Microsoft Office 365 platform, which is a public cloud offering. A customer who has entrust Hosted Desktop with Office 365 has a hybrid cloud solution.
This approach is one that we particularly use for education users where we generally install a private cloud solution at a school, which is then connected to Office 365 and to other entrust cloud services.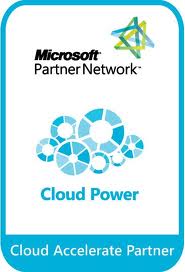 Ready to take the next step? Request a call back.






<!__ end .main-content __>