How would you like an easy and reliable way of monitoring your business? At entrustIT, we offer a comprehensive Cloud Based CCTV installation service which can be tailored to suit businesses of any size. It is an ideal way to increase the security of your business, accessed whenever you need it.
What is Cloud Based CCTV?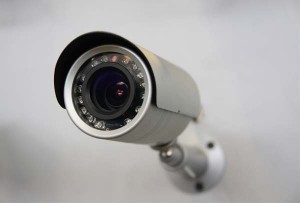 As long as you have an internet connection, you've got the option of Cloud based CCTV. Cloud-based CCTV is a monitoring system that records footage on your premises, which you can access on the Internet wherever you are. It is extremely secure as only those with access to your service portal will be able to view the footage.
In just a few simple steps, you can install Cloud-based CCTV in your organisation, gaining instant access to the footage online:
Purchase your chosen IP network cameras
Subscribe to entrustIT
Connect cameras to the Internet
Sign up with your chosen package/service
Keep track of all recorded activity anywhere, anytime
No matter who your internet provider or entrustIT subscription is, we can offer you the full Cloud-based CCTV service. There are a number of cameras available on the market which we can link to your Internet, although our professionals recommend the Axis or Y-cam.
Benefits of choosing Cloud Based CCTV with entrustIT
With entrustIT, every aspect of the Cloud-based CCTV service is tailored to suit your organisation and monitoring requirements. You have complete control over the amount of footage we record, and we can keep as much or as little as you wish on the service portal, depending on your subscription choice. The entrustIT team alert you of updates and problems such as lost connection according to the preferences you set when you sign up to our Cloud-based CCTV service.
Once the cameras are installed and the system set up, recordings are immediately available for viewing on the Internet. You can access the recordings wherever you are via any device such as PC, laptop, and Smartphone. We understand that some companies can expand or vary in size without much warning, but with entrustIT, more cameras can be added to the package at any time. Therefore, your CCTV system has never been so flexible – you are free to increase and decrease your camera numbers on a monthly basis.
By contrast, traditional CCTV is cumbersome. It requires an on-site DVR which the camera footage is saved to. The DVR has a limited amount of storage. Therefore, an expansion in camera numbers often means a new DVR. As a result, the system does not flex as your business expands or contracts.
By choosing entrustIT for your Cloud-based CCTV system, you benefit from:
Site evaluation and system design to accommodate your monitoring requirements
Installation of cabling
Installation of IP camera hardware and software
Seamless integration with your existing network
System configuration
Ongoing system maintenance and technical support
<!__ end .main-content __>