About iomart Hosting
iomart Hosting has invested millions of pounds in procuring, equipping and operating eight UK data centres thousands of square metres of advanced data hall space in the cities of Glasgow, London, Nottingham, Leicester, Maidenhead and Manchester.
The benefit of this investment is clear – no legacy operations or practices – a clean sheet. This has enabled them to equip the facilities, and guarantee power supplies, to meet future computing demand and trends such as large scale virtualisation, distributed storage and multi site disaster recovery.
iomart are one of only a handful of UK service providers to have every one of their facilities certified to ISO9001 Quality Management System and ISO 27001 Information Security Management System standards.
Connecting their data centres is a fully resilient fibre ring which provides resiliency and diversity to minimise the impact of a failure. Each data centre network hub houses a pair of Cisco Catalyst 7600 series modular routers each equipped with dual supervisors and power supplies. Each router has a range of 7600 series fabric-enabled line cards to support both fibre and copper connections, enabling 100 Megabit (Mbps), 1 Gbps and 10Gbps connections for customers in any location. A national MPLS enabled network enables private circuits to be provided between datacentre sites.
Internet breakout locations are equipped with best of breed Cisco networking hardware. Transit is provided by a blend of Tier 1 providers and private peering agreements to ensure that content takes the fastest route to its destination.
Automatic systems constantly monitor the entire network, transit links and servers. In the event of any problem, the data centre teams are on site 24 hours a day. They hold on-site spares for the critical equipment that powers the network to assist in ensuring that they maintain their 100% uptime guarantee.
All entrustIT european services are delivered from within iomart facilities, based solely within the UK.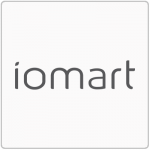 <!__ end .main-content __>