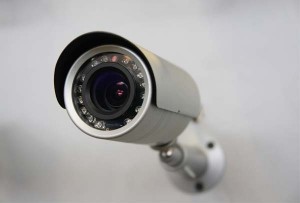 With such an alarming statistic, it has never been more important to protect your premises and ensure that should the worst happen, you will have the evidence to prosecute.
What is Cloud CCTV?
Cloud CCTV is one of the most powerful monitoring and recording systems available on the market.  Once the cameras have been installed and set up with your chosen package, they will start recording immediately. After the installation has been completed, you will be able to view the CCTV system through your dedicated service portal.
Our Cloud CCTV systems can be accessed anywhere with an internet connection through a variety of devices like PC, Laptop, Tablet and most Smartphones.
To sign up for our Cloud CCTV system, you will require a reliable internet connection, IP Network Camera (we recommend Axis or Y-Cam) and an entrustIT subscription.  You will be able to expand cameras and locations at a later date if requested.
Our Cloud CCTV installation service
If you do not have the facilities to install the Cloud CCTV system, entrustIT have the facilities to install a Cloud CCTV system on your property. We provide the following installation services:
Inspect the site and design a unique system for your needs
Install power cabling, network connections, and components
Install IP camera hardware and software
Configure systems
Provide system maintenance and technical support
Integrate existing network
Why choose entrustIT?
At entrustIT, we are devoted to providing our customers with the latest technological advances and our Cloud CCTV system is no different.  By selecting entrustIT for your Cloud CCTV solutions, you can expect that our company will deliver a great service and technical help on a 24/7 basis, 365 days a year.  We have UK based datacentres that use state-of-the-art encryption systems.
entrustIT have provided cloud services before cloud became popular, and we are dedicated to providing our customers with a superb service.
We are an ISO9001 and ISO27001 certified cloud provider and have a 99.99% SLA that has never been breached. The Cloud Industry Forum has also certified our company. When you choose entrustIT, you can expect a quality service from a tried and tested provider of cloud solutions.
Would you like to protect your property? Request a callback.




<!__ end .main-content __>