entrustIT takes the privacy of its users seriously and this Privacy Policy statement explains our data processing practices. If you have any requests concerning your personal information or any queries with regard to these practices please contact our Privacy Officer by e-mail at legal@entrustit.co.uk
Information collected
A small amount of personal information is collected by entrustIT. We collect personal information from you when you make enquiries and and every time you e-mail us your details.
We also collect information automatically about your visit to our website(s). The information obtained in this way, which includes demographic data and browsing patterns, is only used in aggregate form and cannot be used to identify you.
To make your experience on our website as good as possible, we occasionally use Cookies to store information about your preferences. None of the data we store in this way can be used to identify you personally.
Use and Disclosure of personal information
We process personal information collected via entrustIT for the purposes of:
providing a personalised service
conducting market research surveys
providing you with information about products and services we offer.
We may also disclose some information about you to business partners and third party suppliers that we have engaged to provide services to you; or when required to do so in accordance with a properly executed court order.
We also use information in aggregate form (so that no individual user is identified):
to build up marketing profiles
to aid strategic development
to manage our relationship with advertisers and
to audit usage of the site.
Datacentre Locations
Any electronic information that we hold about you, or process on your behalf will be maintained within a datacentre within your geography.  We will not transfer data to a datacentre in another geography without your express agreement.
Internet Transfers
We cannot guarantee the location of third party websites that you access from within our hosted desktop environment. You need to satisfy yourself that all websites have an approach to privacy that meets your requirements. We cannot control what third-party websites do with information they gather about you and we recommend that you are cautious about the personal information you share online.
Likewise, we cannot control the route that electronic mail takes when it leaves our datacentre(s) meaning that any or all messages sent by you could be transmitted through any geography without your express consent. This is an unavoidable consequence of electronic mail and you should take steps to encrypt your messages if you have privacy concerns. Messages between users on entrustIT hosted services never leave our datacentre(s) and are effectively private.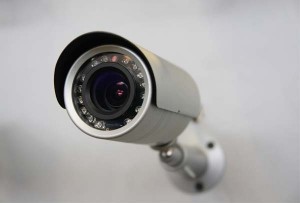 <!__ end .main-content __>