There are some things that we'd like you to know, before you commit to buying a product from us. Some are technical matters and others relate to the way we work or to requirements placed upon us by our suppliers.
We've tried to provide details on the most important areas below but we'd recommend that you talk to us if you have any specific requirements that have to be met or if anything we say below is unclear.
Technical requirements
Our hosted services work best over a high speed Internet connection with a low contention ratio. We recommend broadband services specifically for business because these are typically shared with fewer people. However for 1 or 2 users a domestic broadband service may be fine. If you are unsure what sort of connection you have, ask us to check for you.
We generally recommend two internet connections from different providers for hosted desktop users. We can provide one or both if required – just ask.
The minimum recommended download speed required to make effective use of our hosted desktop products is 180 Kbps per user. Our other cloud services require less.
We do not recommend that you use the same internet connection for VoIP and data services because voice call quality will suffer.
Unless supplied by us, we take no responsibility for deficiencies in your Internet connection(s).
You can access your desktop from any Internet-connected device and operating system upon which the Citrix Receiver Client can be installed. This will include most computers and laptops running versions of Microsoft Windows, Apple Macintosh and Linux operating systems, along with iOS, Android and Windows Phone devices.
If your internet access is protected by a firewall then, as with secure online banking, this needs to be configured to allow Internet traffic through port 443 (SSL).
Client acceptance criteria
We do not supply our products and services to home users.
We may perform credit checks on organisations before accepting them as clients
We reserve the right not to provide our services to certain organisations without explanation.
A  contract and a direct debit mandate must be signed by an authorised representative of the organisation before commencement.
Servicing your specific requirements
Our services are delivered via SSL only, we do not provide VPN access to our datacentres.
If you require additional hardware to connect to our hosted services then these may be provided on a per user per month basis. Please enquire for details.
You can add or remove users and applications to or from your account at any time – within your contracted limits
If you use a software solution that runs on Windows then we can make it available to you as a virtualised application within a hosted desktop or as a cloud application. You must maintain the license and any annual support agreements, providing evidence to us when we ask. We will always enforce the vendors licensing restrictions.
Payment terms
We invoice monthly in advance for all cloud services provided and in arrears for support charges. Any additional products and services you use in the month will be added to the next months bill.
Our prices are reviewed annually in January when Microsoft adjust license costs, but for contract customers they will be fixed for the duration of your contract
You will be billed for a full month for each product used during that calendar month – regardless of the day of the month on which the product was activated. This is a requirement of our license providers.
Termination of a service mid-month does not result in a refund for the unexpired portion of the month.
Our terms require strict settlement of your bill before the next months service provision falls due. We reserve the right to charge interest and/or to restrict the services of clients who pay late without any prior agreement.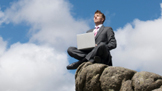 <!__ end .main-content __>