[vc_row][vc_column width="1/1″][vc_column_text]Are your telephone communications an important aspect of your business? Communication is vital when you're running a company, so when you can't manage your phone connections, you need a reliable internet telephony service provider. At entrustIT, we offer the very best VoIP telephony services that will support you in your business communications and telephony management.[/vc_column_text][/vc_column][/vc_row][vc_row][vc_column width="1/1″][vc_column_text]
Choose entrustIT for your telephony internet service provider
If your telephone bill is racking up because of the excessive calls you make during the day, you should enlist the help of entrustIT. As a telephony internet service provider, we will help manage the delivery of all your voice data with our VoIP Cloud telephony service.
VoIP stands for 'Voice-over Internet Protocol' and it will completely transform how you manage your contacts, incoming calls and voicemail data.[/vc_column_text][/vc_column][/vc_row][vc_row][vc_column width="1/1″][vc_column_text]
What's included in our VoIP packages?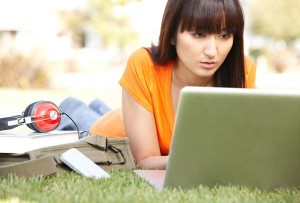 Be flexible with your time with our VoIP telephony services. Our BRIA software you give you access to the VoIP system from any mobile device even when you're on the move. Now available on a multitude of telephone platforms, VoIP will enhance the mobility of your communications.
We all get bothered with unwanted telemarketing calls, but don't let these calls distract you from your work. With our anonymous call rejection feature, you will be able to send your anonymous calls straight to voicemail to be assessed at a later date.
If you can't manage the overflow of calls you are receiving, grab the added assistance of entrustIT who will direct, set up queues and hold callers when necessary. Our services allow you to assign specific calls to a particular team at work so you can manage who takes what call.
Additional features provided in our packages include:
Call routing
Click to dial
Enhanced voicemail notification
Outlook integration
Remote office
On-screen pop-up call indicator
Smartphone integration
Take a look at our VoIP telephony brochure for more information about our packages and the costs included.[/vc_column_text][/vc_column][/vc_row][vc_row][vc_column width="1/1″][vc_column_text]
What makes us the number one internet telephony provider?
Direct calls straight to your phone so that you never miss an important phone call again with entrustIT. Our clients have chosen our VoIP service for its simplicity and reliability. We leave it up to you to determine the level of service you want to receive from the range VoIP packages we have to offer.
Our VoIP telephone server will save you up to 50 % on calls in comparison to the tolls charged on a regular telephone service provider like BT. So, when it comes to making a business investment, our telephony services is the perfect choice for your business.[/vc_column_text][/vc_column][/vc_row][vc_row][vc_column width="1/1″][vc_column_text]
Contact us
Get in touch with the best internet telephony service provider in the UK when you choose entrustIT. Call us on 0330 002 0045 for any general enquiries or email us on enquiries@entrustit.co.uk today.[/vc_column_text][/vc_column][/vc_row]

<!__ end .main-content __>