When looking to implement a Cloud CCTV system, you will need a Cloud IP Camera(s). There are many different brands to choose from and this becomes quite daunting. Fortunately, we have a number of recommended Cloud IP camera suppliers and a list of recommended cameras that work well for various organisations. Our partnerships with Camcloud and Eagle Eye Networks give us a clear insight into the latest developments in the Cloud CCTV space, allowing us to make recommendations on the best Cloud IP Camera for your business. In addition, we have partnerships with a number of suppliers which allow us to procure Cloud IP Cameras at competitive rates.
---
Hikvision
These dome cameras are extremely versatile and can be placed on ceilings or walls. Video recording quality is from 2MP up to 4K. The cameras have an inbuilt microphone which allows for audio capture for an added security layer. Depending on the version you choose, the cameras are water and dust resistant, therefore allowing them to be placed outside. Furthermore, the cameras are also vandal-proof to protect them from being tampered with.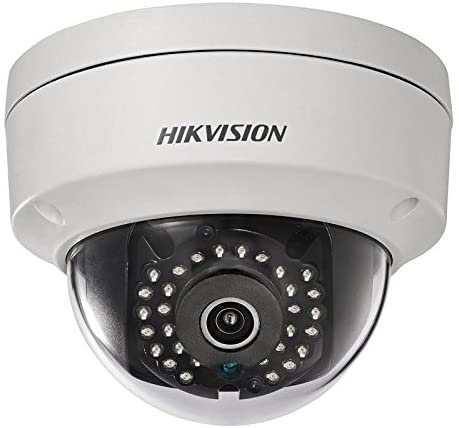 The Hikvision DS-2CD2142FWD, one of the DS-2CD series cameras.
---
Axis
AXIS Q35 Series consists of high-performing, vandal-resistant, indoor and outdoor-ready fixed cameras that deliver excellent image quality in up to 4K resolution. Similarly to DC-2CD, they are a domed form factor. The indoor models have IK10 impact resistance and IP52-rated dust and water protection, meaning they are consequently protected from tampering. The outdoor-ready models have an IK10+ rating, subsequently ensuring that they can withstand a minimum of 50 joules of impact. The Cameras also perform well in low-light conditions.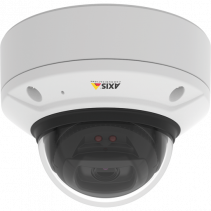 The Axis QC-35 Series of cameras.
---
Y-Cam
Y-cam Protect Indoor HD Wi-Fi security cameras (twin pack) let you see and hear what's happening at your home or business from anywhere using your smartphone or tablet.
They instantly alert you when the camera detects motion. Add as many indoor and outdoor cameras as you like and manage them from one account. Y-cam Protect Indoor Cameras are not weatherproof and therefore ideal for watching entrances, shops, and office spaces.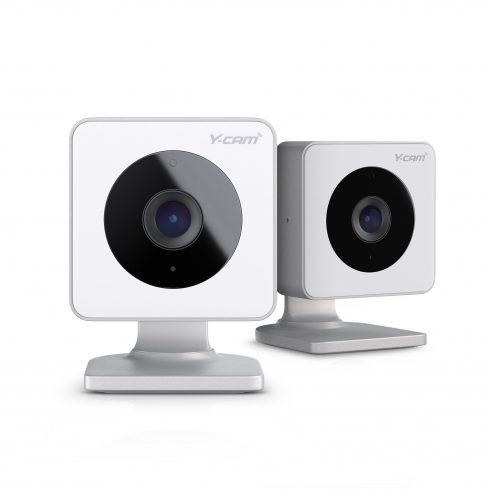 The sleek compact design of Y-cam Protect Outdoor Camera will complement the exterior of your property. This robust outdoor security camera is weatherproof to IP66 international standards and is therefore perfect for watching driveways, observing gardens and outbuildings. Complete with a fitted sun shield to deflect heat away from the camera, keep a watchful eye over your property come rain or shine.
The Cameras automatically switch on and record when they detect movement, thus protecting your business while being economical on power.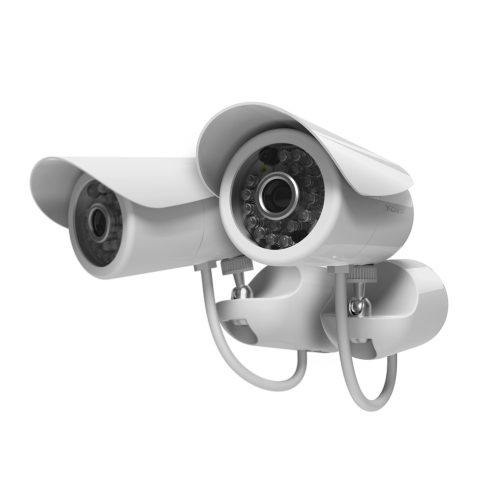 The Y-Cam Indoor and Outdoor Cameras
---
NOTE: These cameras are simply recommendations, based on our experience. Each business will have a set of unique requirements which may make different cameras more appropriate. You should always discuss your requirements with the entrust IT Group prior to purchase to ensure you are making an informed decision.

Learn more about entrustIT Cloud CCTV by visiting our web page.

<!__ end .main-content __>