At entrustIT, we offer businesses in the UK a wide selection of cloud computing solutions. Whether you require a solution to backup your files online, add cloud based CCTV, implement a web filter or more, entrustIT has the perfect cloud computing IT solution for your business.
Our UK cloud computing services
We will provide your business one of the following cloud computing in the UK options:
Hosted desktop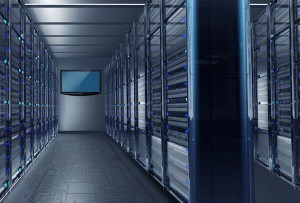 Do you want a high level of protection for your business applications and data? entrustIT offers businesses a simple and cost-effective IT solution that will increase the efficiency of your business and reduce the likelihood of data loss.
We will migrate your business software and data to our cloud servers. When your approved users log-in to our hosted desktop environment, they will be provided with a Windows desktop with all your applications and data embedded. Accessible 24/7 from any internet connected device. Everything you do is automatically stored on our secure cloud servers, keeping your data secure.
The benefits of our hosted desktops are wide-ranging for types of businesses. Many customers select our hosted desktop because it is one of the most secure UK cloud computing services on the market. All our systems are delivered from ISO27001 certified, Tier IV datacentres enabling us to offer a 99.99% service level agreement – equivalent to only minutes per year.
Hosted exchange
Does your business need an accessible and efficient email system? We offer one of the most reliable email exchange systems which is hosted on one of the best cloud computing UK servers. Do you need frequent access to your emails when you are out of the office? Hosted exchange supplied by entrustIT will be accessible anytime and anywhere and on any device with an internet collection.
Our hosted exchange combines the following electronic communications into one:
Emails
Calendars
Meetings
Public folders
All of the above can be synchronised for use on mobile devices.
If you are worried about security, put these fears aside as all hosted exchange services are protected by the latest anti-virus protection services. In addition, all data and emails will be hosted on our fortified datacentres that are ISO27001 certified.
Hosted applications
Do you develop and sell applications? Or are you attempting to implement a new application to a large and diverse user base, with limited IT resources? If so, then the entrustIT hosted application service is for you. Let us install and run your application within our secure datacentre facilities and then deliver it using the same market-leading technology that underpins our hosted desktop service.
You will be able to access your application wherever there is an internet connection with any device. We include the following in our services:
Hosted Sharepoint
Do you want a system that will allow easy collaboration for your business? Then Hosted SharePoint will enable you to collate projects, information and people in an accessible and easy-to-use format. Our Hosted SharePoint service will allow you to do the following:
Assign tasks to individual staff members
Brainstorm new ideas
Share and discuss ideas
Submit and edit documents and more
Discover other benefits of our Hosted SharePoint
Cloud VoIP Telephony
At entrustIT, we offer cloud computing UK solutions for business customers who need a reliable and advanced range of telephone options.  We will provide your business with a trustworthy support network that has been honed over the years.
Our Voice over Internet Protocol or VoIP Telephony service will be transferred over a broadband connection and will save the telephone call into data and be transferred via our secure system. This is a useful system for businesses that may need data from telephone call for other purposes once the call has been completed.
Cloud Web Filter
Do you want to limit your business' exposure to online threats? Choose our Cloud Web Filter today for an easy-to-use web protection system hosted by our wonderful cloud computing in the UK services.
The Cloud Web Filter will do the following:
Reduce and secure your company's legal liability
Exposure to internet threats is reduced
Limit exposure to illegal content and more negative threats
Our Cloud Web Filter is highly popular with our customers as it is can be easily installed on Android, iOS and Windows systems with a quick download and installation.
Management will have the ability to block websites on content alone which is useful for many organisations.
Cloud CCTV
Does your business need effective CCTV to safeguard your property? Choose our Cloud CCTV today as it is suitable for organisations of all sizes and we will customise our packages to suit your CCTV needs.
We can connect our Cloud CCTV services to a wide range of security cameras on your property.  Our Cloud CCTV will connect your cameras to the internet and will record and store videos on our encrypted cloud servers. By selecting Cloud CCTV, you will be able to access recorded data anywhere with an internet connection.
Read up on the benefits of Cloud CCTV for your business.
Cloud Backup
Do you want an effective data backup accessible at all times? entrustIT provides one of the effective Cloud Backup services on the market and will provide your business with the protection it needs at competitive prices. Our Cloud Backup services are fully accessible via a high-speed internet connection, and you will be able to view all files uploaded onto our secure cloud server.
Our Cloud Backup services will be customised to suit your business and your data backup needs. If you want to backup data on a regular basis, weekly intervals or a scheduled backup at a time to suit your company, our Cloud Backup services are fully customisable.
Cloud BI & Reporting
Does your company need an effective system to record data? entrustIT BI as a Service offers a system that will enable you to record data in an efficient manner via our Cloud BI & Reporting services. We will build a data warehouse unique to your company and identify key performance indicators.
We will also build a system that extracts your raw system data, uploads it to our secure servers, and then publishes it in a readable format that can be edited as needed. We take care of the design, build and delivery – including keeping your data secure.
Why choose entrustIT?
Listed below are reasons why you should choose our UK cloud computing services:
Dedicated to delivering a great service 24/7 every day of the year
ISO9001 and ISO27001 certified
Cloud Industry Forum certified
Use managed datacentres with high resilience
Established 10 years, we did cloud before it was cloud.
For more information on our cloud computing UK services, get in contact through one of the pages on our Contact Us page here.

<!__ end .main-content __>