We are delighted to announce that in April 2016 entrustIT will reach it's 10th anniversary – a significant milestone in the development of our business. When we started trading in April 2006, there was no such thing as "the cloud", we were "hosters", or "managed services providers"; and much of our time was spent explaining how we were different .. and how it could possibly work!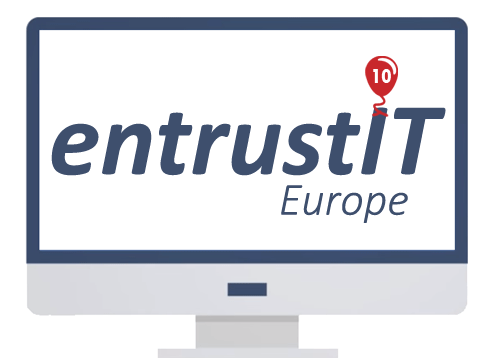 To the customers who joined us right at the beginning and stayed; we are grateful for your early vision and continued support. You believed us when we said that this was the future and we hope that we've proved the case for "cloud".
Right from the beginning we've tailored our solutions to meet the needs of each client – recognising that no two organisations are exactly the same and adjusting appropriately. As we've learned from you, we've changed our products and services to better meet current and future needs; and we've grown up as an organisation. Attaining certifications in the things that matter and building better processes.
Building a successful business through the biggest financial downturn in 100 years hasn't been easy, but 10 years on and shaped by our loyal customers, we continue to improve and to grow.
So what's next? We're planning now for the next 10 years : embracing new technologies, expanding our facilities and continuing to focus on better and better customer care.
Because trust is in our name and at the heart of what we do.
10 Great Achievements since 2006
Acquisition of extrasys
Creation of four UK datacentre facilities
Addition of on-premise support through entrust Creative Technology
Attainment of ISO9001 and ISO27001
Cloud industry form accreditation
Hosting, Infrastructure and Mid-market accreditations from Microsoft
Year on year business growth consistently above 20% annually
New Ringwood premises
CRM initiative
100% availability since 2007
<!__ end .main-content __>